2nd place winner-Organic Lavender Lemon Body Butter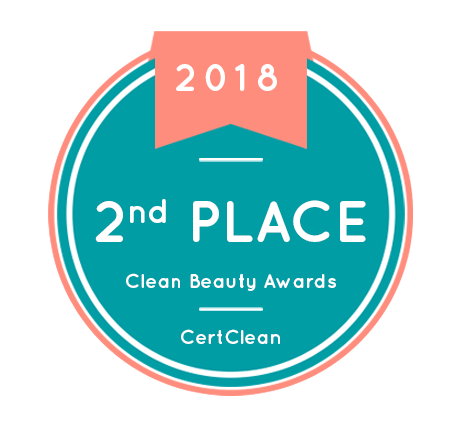 2nd place winner-Organic Lavender Lemon Body Butter
2nd Place winner!!! of the Cert Clean beauty Awards for 2018!
Ready for a yummy warm lotion to keep your skin fresh?
NOW offering coconut free options!
Our brand new line of Avocado lotions are amazing!
Avocados have such an effect for our skin! Filled with healthy monounsaturated fatty acids and Vitamin E. Benefits include improve skin's appearance, hydrated skin & increase collagen production.
The lemon lavender scent is perfect for spring but our customers have been asking for it all year long!
Made with Organic Raw She Butter, Organic Unrefined Coconut Oil, Organic Cold Pressed Avocado Oil, Organic Lavender EOil & Organic Lemon EOil.

This rich and creamy lotion is lite with scent and mirages your skin.
Always remember with our products a little goes a long way.
This handmade lotion comes in a 4 oz or 8 oz jar
Why we make it when you order it?
Are products do not contain any fillers, chemicals, or preservatives! We believe that if you are eating good food, you should be doing the same for your skin! When your order is placed we make a small batch(not more than 5 jars) and hand pour and mix each product. This way once you get it, it has a year shelf life. No guessing and no BS!
Transparent Ingredients 100%
Plus all of our ingredients are Certified organic & Cruelty free!
Looking to help the planet and lower carbon footprint?
Order a zero waste forever jar so you can refill it after your done!
CLEAN BEAUTY AWARDS-
Entries were submitted by brands in 12 countries, including: Australia, Canada, France, Hungary, India, Malta, South Korea, Sweden, Taiwan, Turkey, United Kingdom, and United States.
Visit www.cleanbeautyawards.com/2018-finalists for a complete list of Finalists by category. Finalists were determined by the average scores of over 80 judges around the world.
About the Clean Beauty Awards
Honoring products in 15 categories, the Clean Beauty Award, launched by CertClean, recognizes the best performing beauty and personal care products, manufactured without the use of known harmful chemicals, from across the globe. The mission is to promote the excellence and performance of "free from" beauty products to accelerate the growth of the clean beauty movement.
For more information: www.cleanbeautyawards.com