Organic Pumpkin Cinnamon Body Butter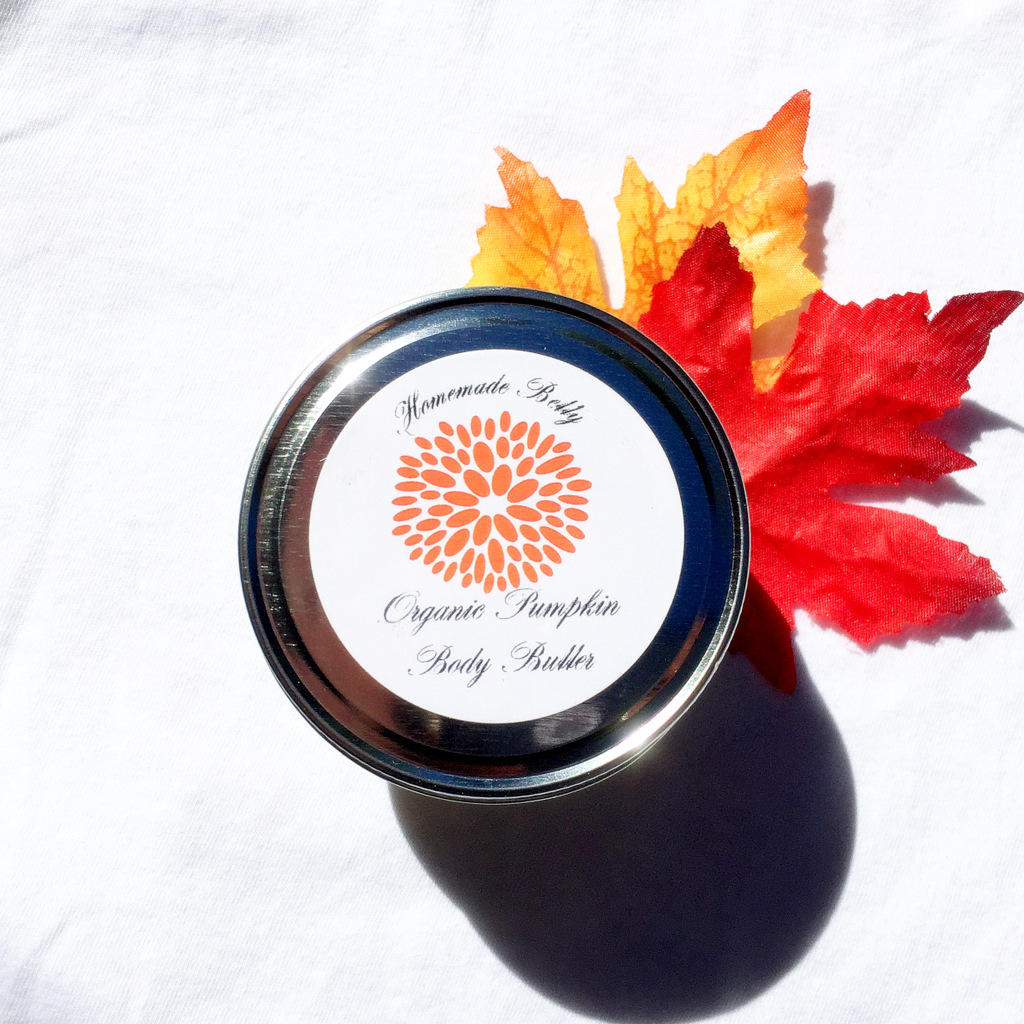 Organic Pumpkin Cinnamon Body Butter
Pumpkin Cinnamon?!?! Yes please!!!
This rich body butter not only smells just like Fall but has so much benefits for your skin.
Filled with Organic raw Shea Butter, Organic Unrefined coconut oil, Organic cold pressed Pumpkin seed oil, Organic cinnamon Leaf oil & Organic Vanilla Oil.
Pumpkin Seed Oil- Rich in vitamin E, zinc, omega 3- and 6- fatty acids as well as antioxidants, therefore it has tremendous benefits for the skin in terms of retaining moisture, fighting free radicals and maintaining a youthful appearance.
Cinnamon Leaf Oil - fiber, manganese, calcium, and iron. Full of great properties to heal and make skin smell amazing.
This body butter will only be available for a couple months!
Comes in 4oz zero waste glass jar.