All you Neem Mask-Organic, Vegan Mask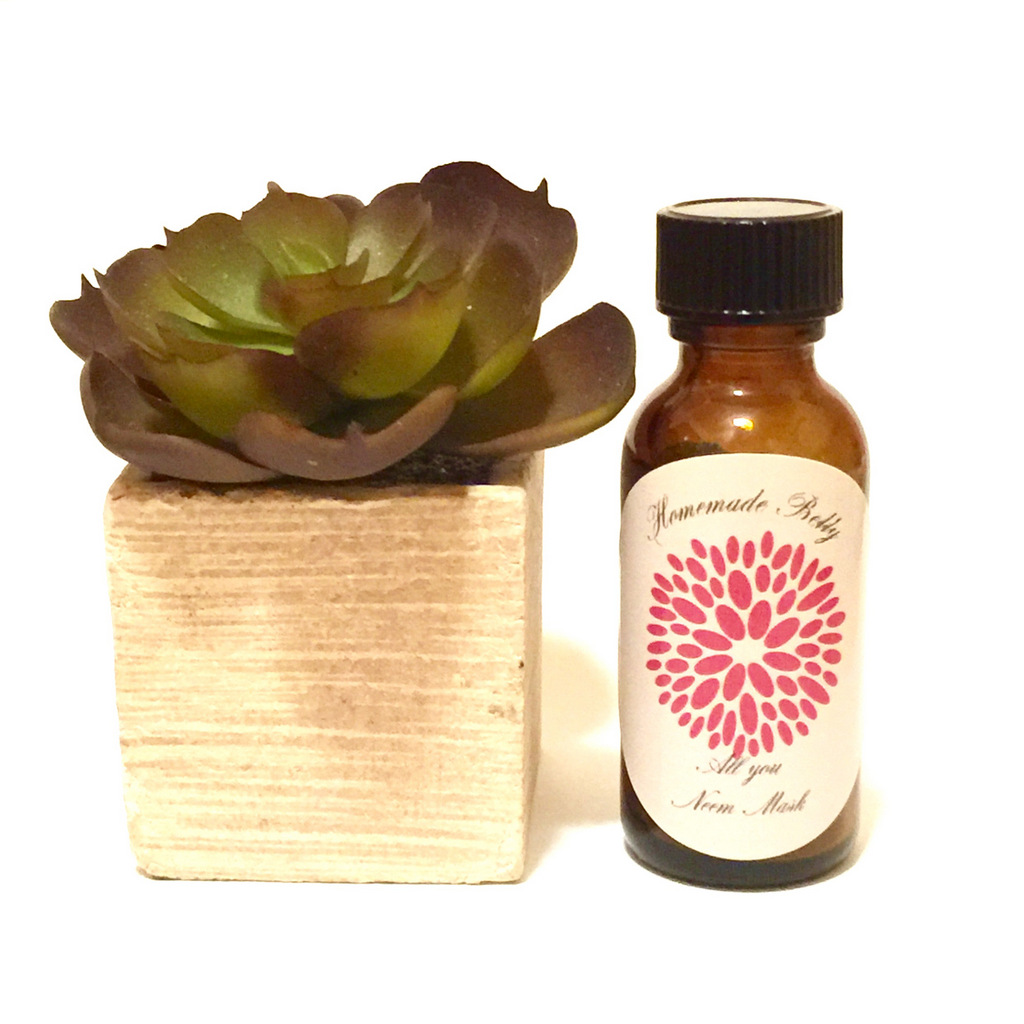 All you Neem Mask-Organic, Vegan Mask
All you Neem Mask is the best mask for a busy women! Dont have time to use our Best Selling Organic Turmeric Mask?
This super fast and effective mask is sure to make you love your skin again in 2 min.
Neem is a super power house with anti bacterial properties which is amazing for acne prone skin and blemishes.
It helps even out skin tone, for dark spots, pigmented skin, dark circles under eyes and blemish spots.
Neem which is also called the Indian lilac helps control oil secretion for your face & naturally exfoliates!
It also has strong anti aging properties that help fight down deep all those bad aging pathogens.
To Use- Take a small amount and add to palm of hand. Apply a small amount of warm water and 1-2 drops of Organic AAA Oil Cleanser ( or another cold pressed Organic oil) Mix till a paste. Massage on face for 1 min. and let it dry for 1 min. Then WASH!
No more waiting 20-30 for your mask to dry. Get a fast 1 time a week mask and look amazing.
Add the the Organic Super orange mask every 3 months to your face routine and no need to go back to the spa to spend tons of money!
Please email us if you have any questions!