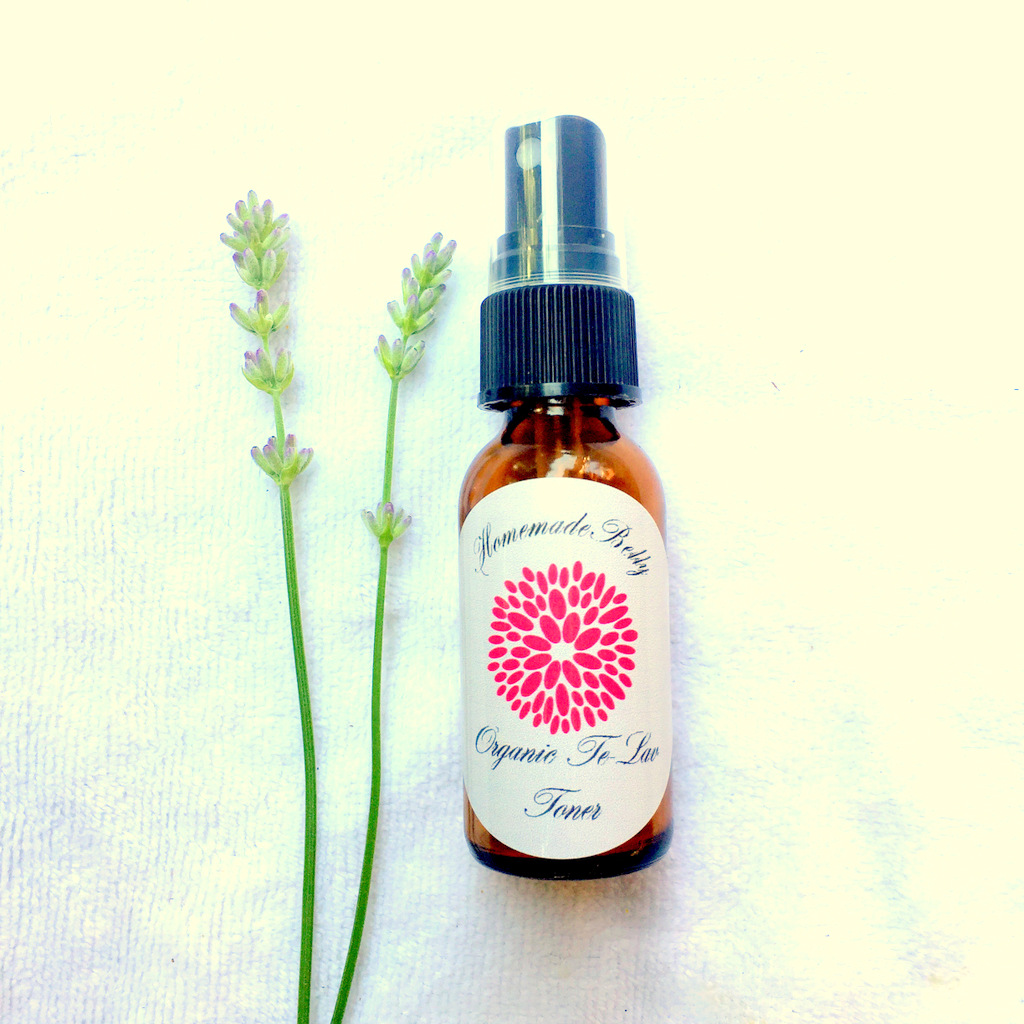 Organic Te-Lav Toner
The best thing for your face is a toner. Here at Homemade Betty we love our face toners to be simple!
Our Organic Te-Lav toner is simple yet very effective. This toner was designed for those times of month you need an extra boost in your skincare. As women our skin changes every day it seems and sometimes we need to kick it up a notch.
It evens out skin, helps clear any bacteria in pores, tightens and shrinks pores.
After a long day everyone deserves a fresh face.
Made with Organic Witch Hazel, Organic Tea Tree Oil, Organic Lavender
Directions: Spray 2-3 pumps after you wash your face-right before bed.You may also spray on a cotton round and go over face.