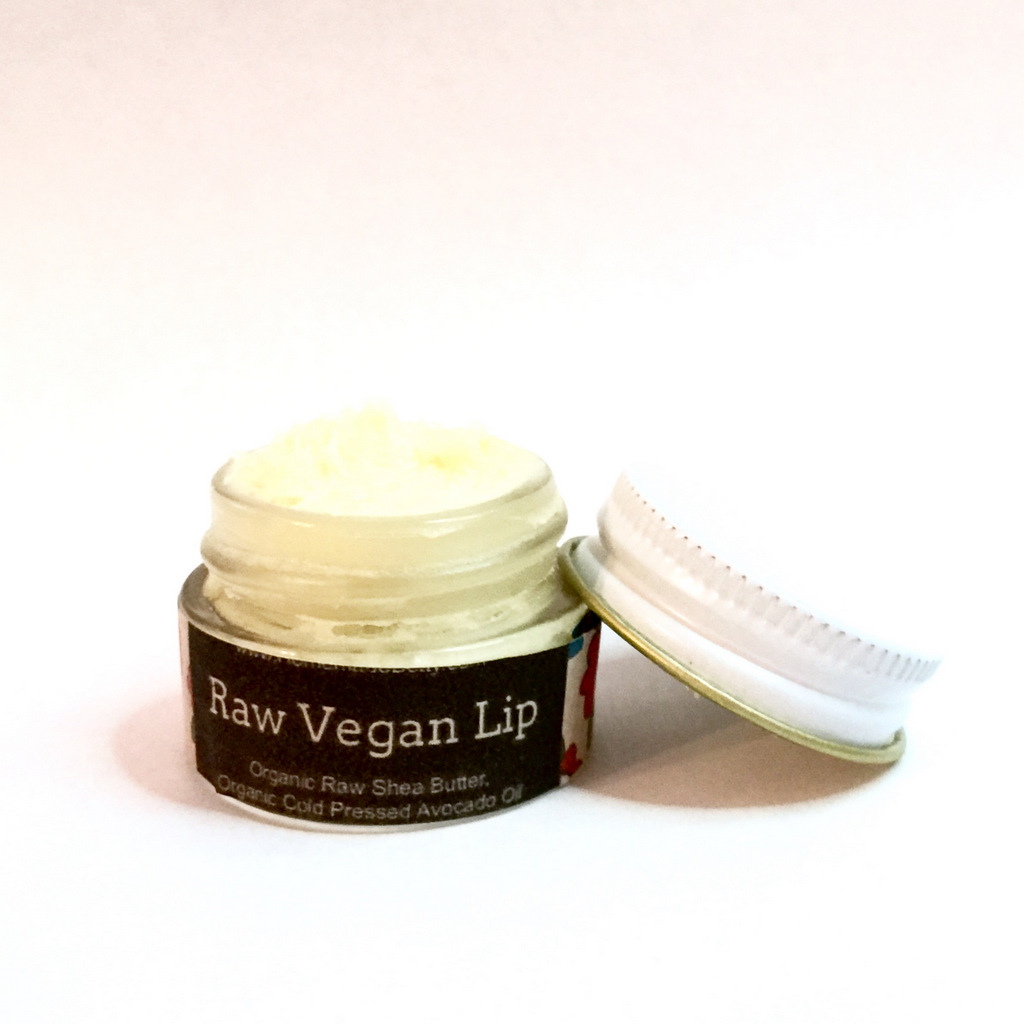 Raw Vegan Lip
Our 1st Organic Vegan Raw Lip Butter is here!
100% Raw and so healing.
Only 2 ingredients- Organic Raw Shea Butter & Organic Avocado Cold pressed oil. No heat with this one!
This is slowly mixed by hand with a bamboo wooden spoon in super small batches, making sure all the oils are mixed together.
Hand scooped into glass jars with metal closures to make sure it never touches plastic!
To use- Take a tiny amount and apply to dry lips- And smile!
Need smooth winter skin all around?
Add our Organic Coffee Face Scrub and Organic AAA Oil Cleanser to make all of your face happy & soft this winter.