Organic After Sun Skin Conditioner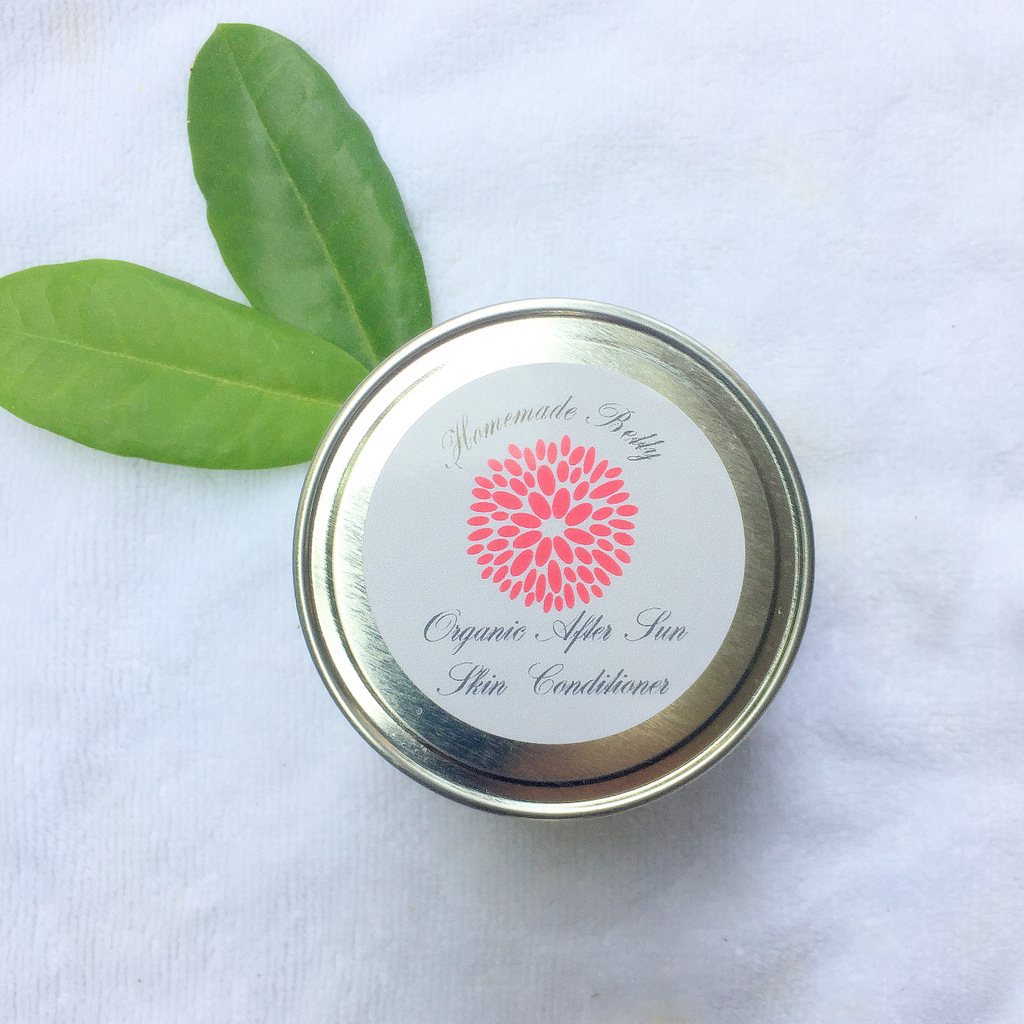 Organic After Sun Skin Conditioner
The heat is here and your skin needs extra moisture after the sun.
Introducing our Organic After Sun Skin Conditioner. Filled with vitamins, cold pressed oils & essential oils to rejuvenate your skin. Hydrating your skin after sun in the most important thing to do! Apply after showering to getfull blown hydration on your skin.
Ingredients: Organic raw shea butter, Organic jojoba oil, Organic Frankincense, Organic Lavender & Organic Rose.
Each jar is made to order in a 4 oz glass jar.
Benefits of each ingredient:
Raw Shea butter- Rich with anti-inflammatory properties, fatty acids, helps repair skins collagen & helps soothes skin.
Jojoba Oil- Full of Vitamin B & E , absorbs fast into skin to aid healing & hydrate all skin cells.
Frankincense-Helps heal inflammation, helps speed recovery of skin cells, great for sensitive skin & draws into skin fast- for fast healing.
Lavender - Helps heal inflammation, calming & has anti bacteria properties.
Rose-Instant calming for sunburn or after care & smells amazing!
Pair it with our Organic after sun spray and you will be all set for the whole summer!